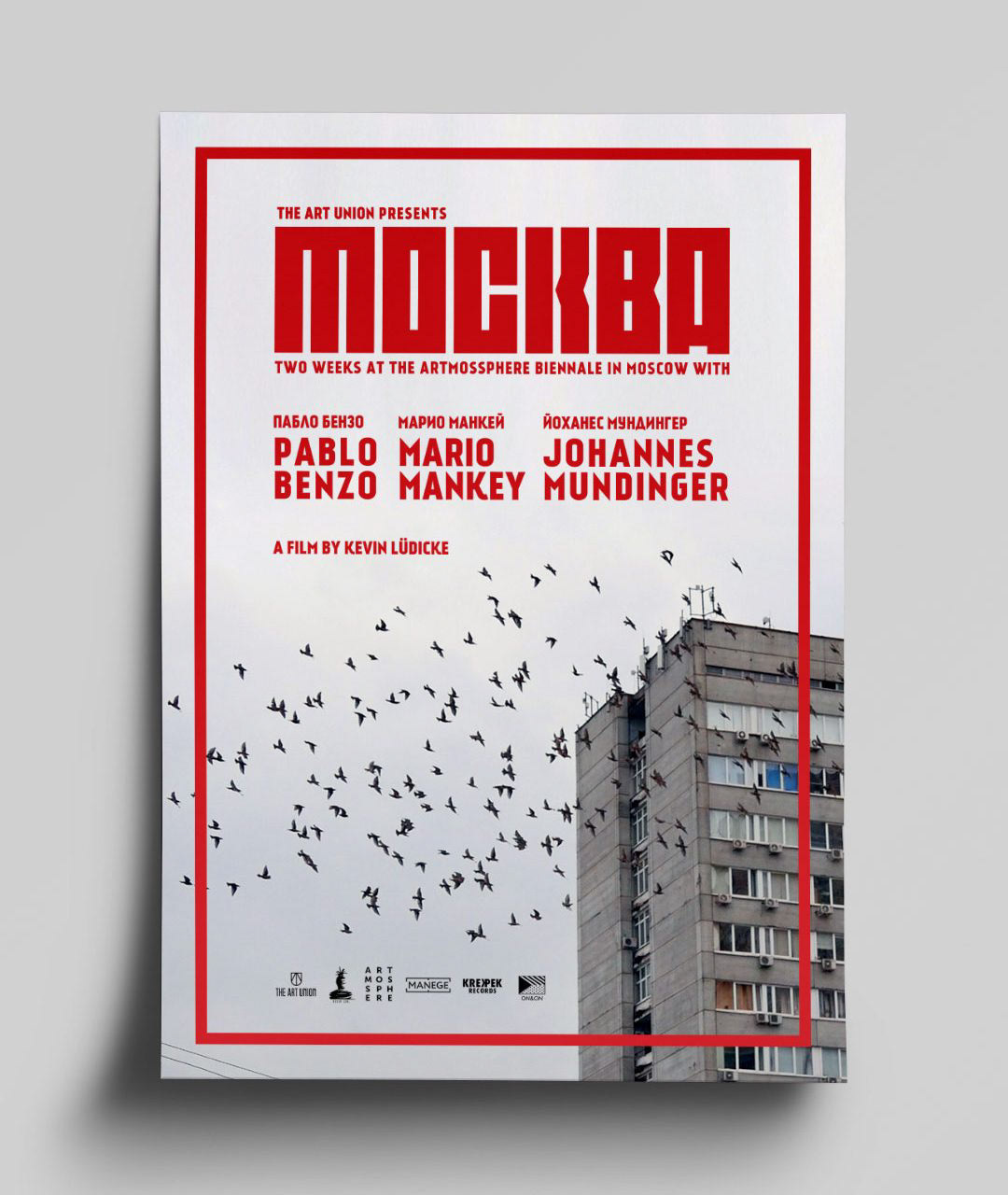 - a film documentation by Kevin Lüdicke.
The film shows THE ART UNION's co-curation of the Artmossphere Biennale 2016 in Moscow. 

In August 2016, THE ART UNION got invited to co-curate the main project of the second Artmossphere Biennale in Moscow. The Berlin-based art association presented the work of Pablo Benzo (Chile), Mario Mankey (Spain) and Johannes Mundinger (Germany) who produced their artworks during two weeks on site. The artists were offered to go beyond two-dimensional artworks and created also sculptures and installations. The outcome was shown at the major group show at Moscow's Manege Central Exhibition Hall. 
the-art-union.de/artmossphere-moscow/
Design: On&On